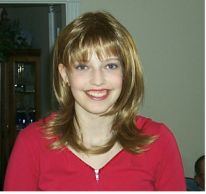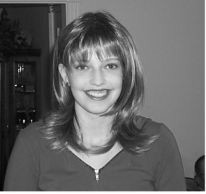 Jeri Britton Parker, 15, of Houston, Texas, left this world on August 10, 2001, She had been battling a lengthy illness and was at home asleep at the time.
Graveside services will be held at the Silverton Cemetery in Silverton, Texas on Tuesday, August 14, 2001 at 10am. Jeri's great-uncles, Judge Edwin Norris of Silverton, Texas, and Rev. Elvin Norris of Safford, Arizona, will preside.
A memorial service will be held at the Prince of Peace Catholic Community on Saturday, August 18, 2001 at 8:00am. Prince of Peace is located at 19222 Tomball Parkway in Houston, Texas, Father John Keller presiding..
The family has requested that in lieu of flowers, that more children can be helped through contributions in Jeri's memory to: Make-A-Wish Foundation of the Texas Gulf Coast, 1604 Bissonnet, Houston, TX 77005, or: Houston Hospice, 8811 Gaylord, Suite 100, Houston, TX 77024-2923.
Jeri was born in Amarillo, Texas, on May 26, 1986 to Brit and Virginia Parker and welcomed into this world by her sister, Randi.. School and dancing were her loves. She first attended school at the International School of Stavanger in Stavanger, Norway. Her parents took her to Bartlesville, OK for a year and then on to Houston, Texas, in 1993. Jeri was an honor student at Yeager Elementary, Bleyl Middle School and Cypress Creek High School. She danced competitively in both individual and team events with the former Champions Superstars of Spring, Texas.
Jeri is survived by her parents, Brit and Virginia Parker of Houston, Texas and one sister, Randi Parker, also of Houston, Texas: her paternal grandfather, Charlie Parker of Silverton, Texas: her maternal grandparents, Sam and Mary Day of Lajitas, Texas: and a host of other relatives and friends who have been with her throughout her life and in particular through this long struggle. Also, a special thanks goes to the doctors, nurses and staff at Texas Children's Hospital in Houston, Texas for not only the care they gave to Jeri but also the way in which they always went the extra distance for her.

[ Home ] [ Up ] [ Stiff Drink ] [ Event Diary ] [ Photo Album ] [ Related Links ] [ Giving Blood ] [ Search ]

Brit: brit@stickyshoe.com
Virg: virg@stickyshoe.com
This page last updated: June 13, 2006